Recommend Raisin UK to a friend, and you could each receive a £25 bonus
If you like the way we do things at Raisin UK, why not recommend us to your friends and family members?
Both you and your friends can benefit:
Receive £25 for every friend you refer who funds a savings account with £5,000 or more
Each of your friends will receive £25 when they fund a savings account with a minimum duration of 6 months with £5,000 or more
Your friends may also be eligible to claim our welcome bonus in addition to this bonus
All you need to do to take advantage of our 'refer a friend bonus' is log into your Raisin UK Account and where indicated, fill the names, locations and email addresses of the friends who you want to refer, and we'll send them an email stating that you're inviting them to join the Raisin UK savings marketplace.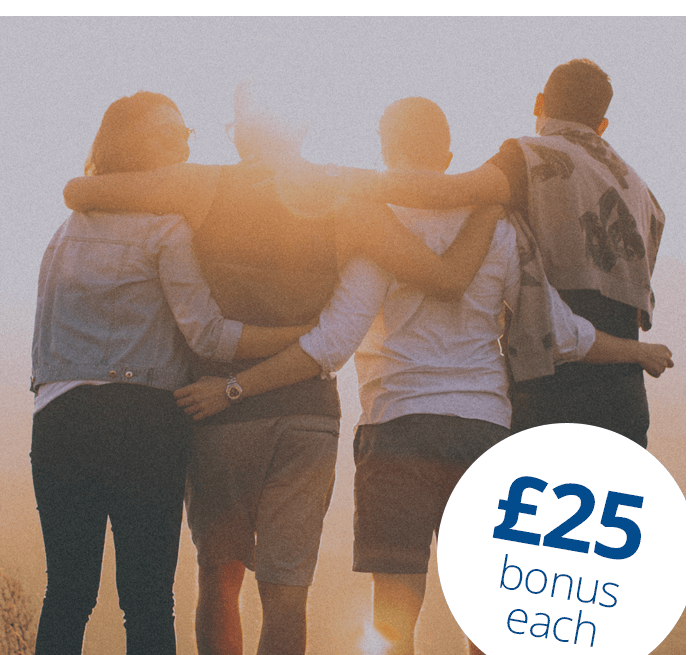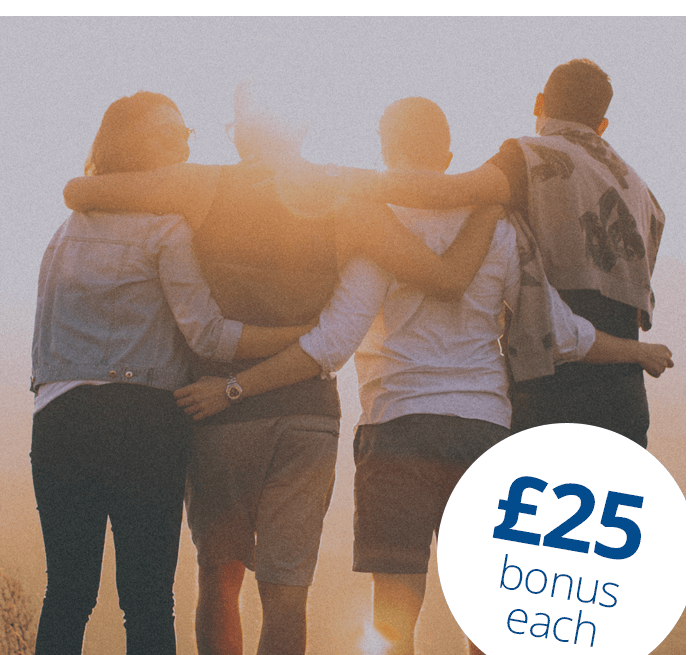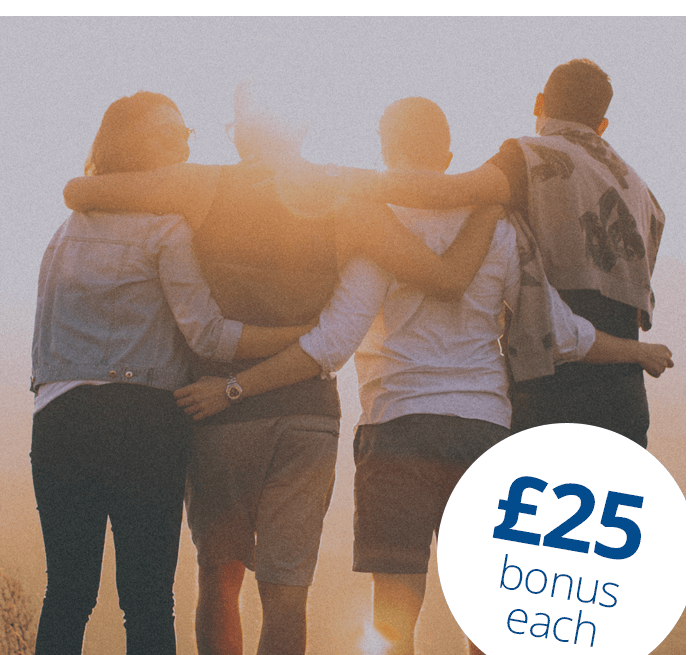 How to refer a friend
Apply for and fund a savings account
Log into your Raisin UK Account, then navigate to the refer a friend page and enter the contact details for who you want to recommend Raisin UK to
Who you can refer
You can refer anyone who isn't already registered at Raisin UK
We recommend only referring friends who may be eligible for a Raisin UK Account (please read our eligibility requirements in our FAQs)
Please only recommend those who have permitted you to share their contact details with us
Please read our FAQs for further information about how the 'refer a friend bonus' works.
Sign up for the latest offers and news
Receive specially curated news and articles, and be the first to hear about exclusive rates and exciting offers when you sign up with us.